Hi Again Storm Chasers!
Sorry I haven't posted this week! I had a post scheduled for Monday and then I got a terrible migraine and I've been nursing myself back to health since then. I have a lot of great stuff in my folders for you all so hopefully nothing else happens and I can get a bunch of posts up for you all.
Today I have some brand new nail art for you all. I started out with China Glaze Igniting Love from the Cirque du Soleil collection and then I added some clouds. I think it turned out pretty good.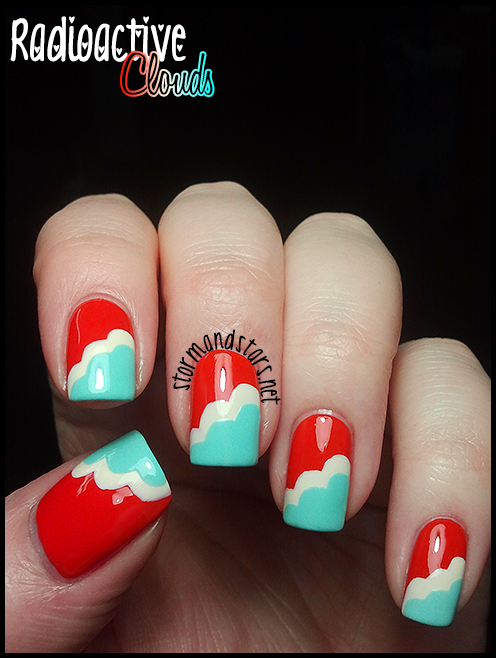 I took a lot of photos of these babies cause they were just so pretty, so I warn you that the rest of this post is pretty photo heavy!