Hi Again!
Wow, another post so soon?! Well, I've been editing photos all weekend so I have plenty of material to go around. :) I have a bunch of indies to review on the way, so I thought I'd get some extra posts up this week to clear the way for the new stuff.
Today I have a gorgeous Jelly Sandwich to show you. I've been looking for OPI Houston, We Have A Purple for months now, and I finally found it, of all places, in the clearance bin at my local Ulta! I was way too excited and knew I had to do a special jelly sandwich for this. Here's what I came up with...
I loooooove how this came out!!! I've had Pretty and Polished Punk'd Up Betty for a while now, but haven't used it yet. I knew this is exactly what I wanted to use it for. The colors and sized of glitters worked perfectly in this sandwich. :)
Click read more for more info and photos!
For this manicure I used three (yes, 3) coats of Houston, We Have A Purple on top of my base coat. The formula was absolutely perfect, and though obviously sheer because its a jelly, I had no trouble with bald spots or dragging.
On top of those 3 coats I added one coat of Punk'd Up Betty, and can I say, what a glitter bomb! I can't believe the glitter payoff in one coat of this polish. To top it off, I didn't have to fish at all for the huge white glitters, which I absolutely love. I did one more coat of Houston, We Have A Purple on top, plus Seche Vite as topcoat.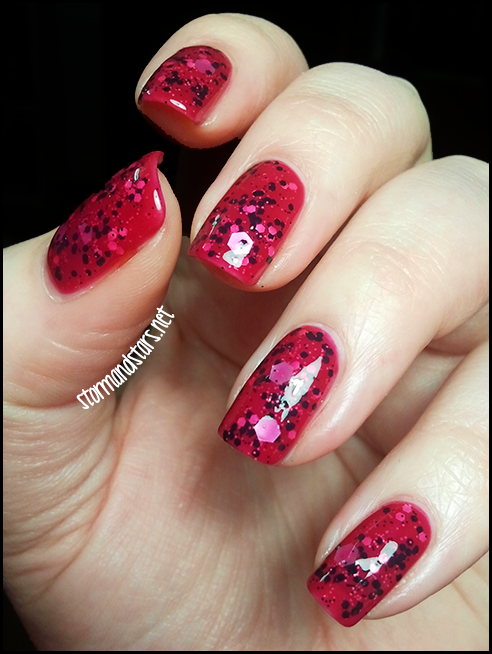 I just love how shiny and squishy this manicure looks!! I wore it for days and didn't want to take it off. :)
I hope you all enjoyed my little foray into the world of Jelly Sandwiches and I'll be back tomorrow with a special manicure for you! Stay tuned. :)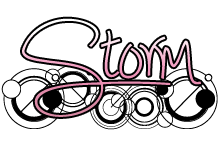 All polish in this post was purchased by me with my own money.