I told you I'd be back with a post today! Lets get right to it, shall we?
I have a couple gorgeous reds for you from China Glaze. The first is on the newer side and the second is part of the permanent collection. Up first is my favorite of the cream shades from the Cirque du Soleil Worlds Away collection, Igniting Love. Its a bright tomato red that shines like no other and goes on flawlessly.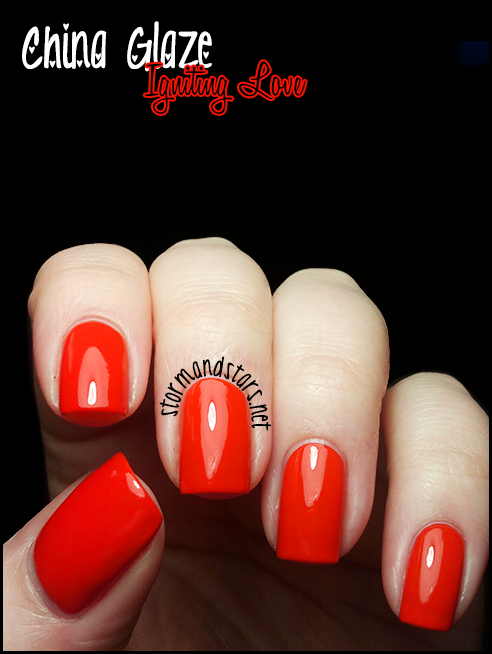 Gaaaaaahhhh!! Its SOO pretty!!
(More photos and the second color after the break)