Hi Again Storm Chasers!
Sorry it's been so long, I'm still getting used to this blogging thing.
Today I have for you an older nail art that I did but haven't posted here yet. I had wanted to do a watermarble using black and clear over a gradient, but when I got a whole bunch of stripers from the Dollar Tree I started thinking rainbow stripes instead. The following is the result of a quite time consuming mani which was totally worth it! I didn't want to take this one off!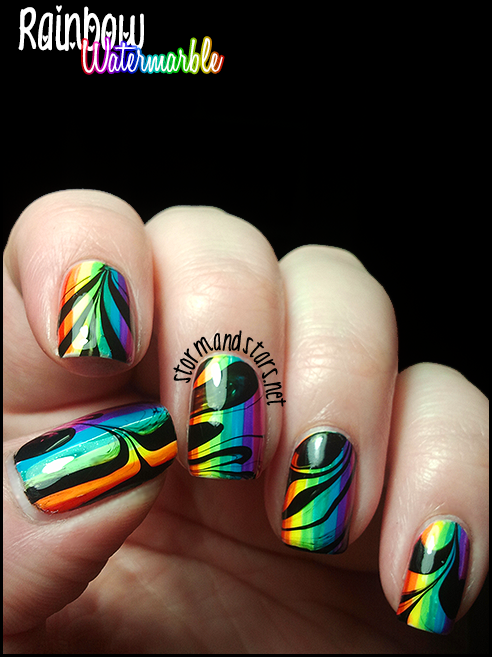 OMG!! I love how this came out so much!! Please read more after the break!
To do this manicure, I started with a base of two coats OPI Alpine Snow, which is a pure white.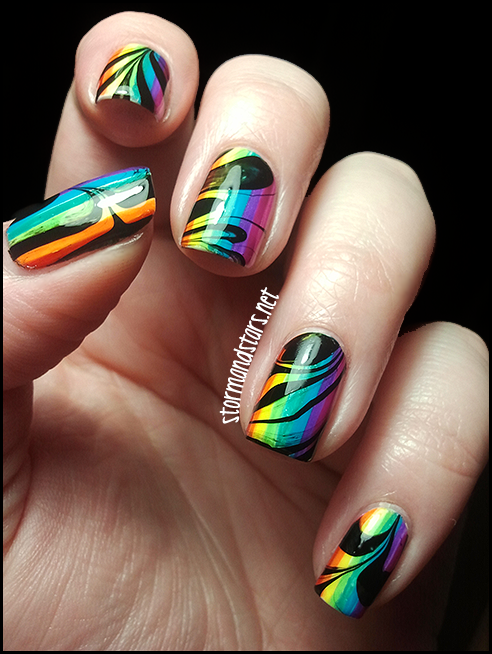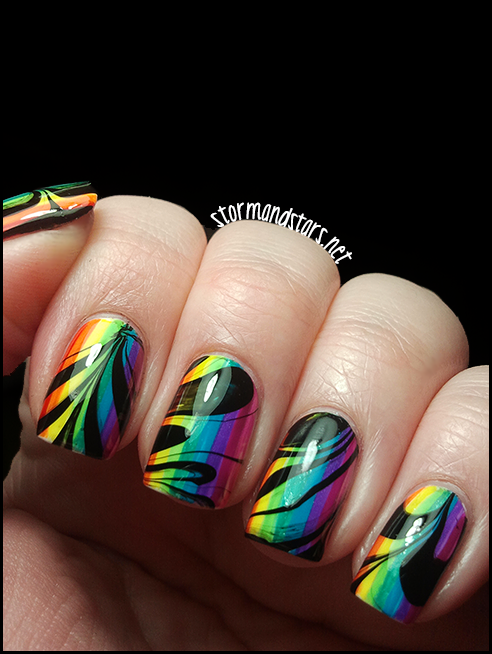 After the white, I used my stripers to freehand the rainbow stripes along the nail, then I used Seche Vite topcoat and let it all dry.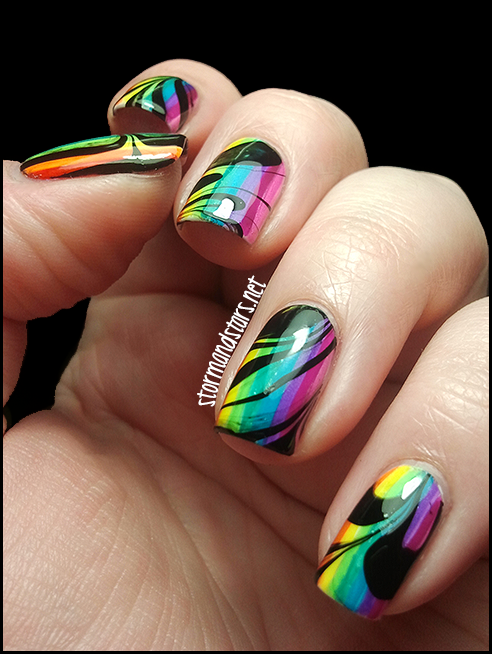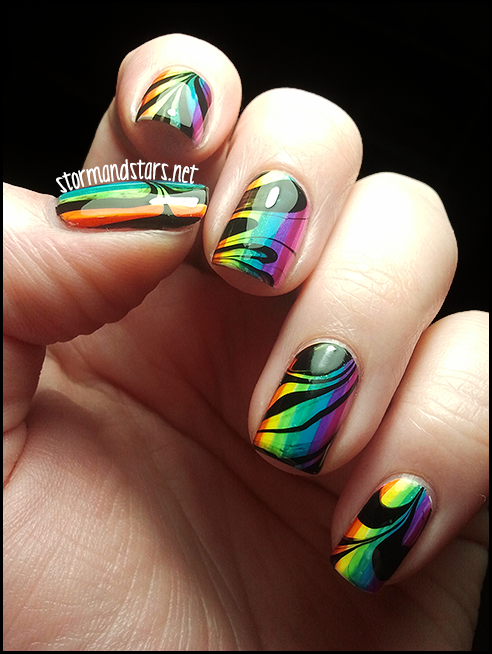 After everything was dry I used Cult Nails Nevermore and Sally Hansen Insta-Dri in Clearly Quick to watermarble random designs over the rainbow stripes. I top coated one more time once the marble was dry.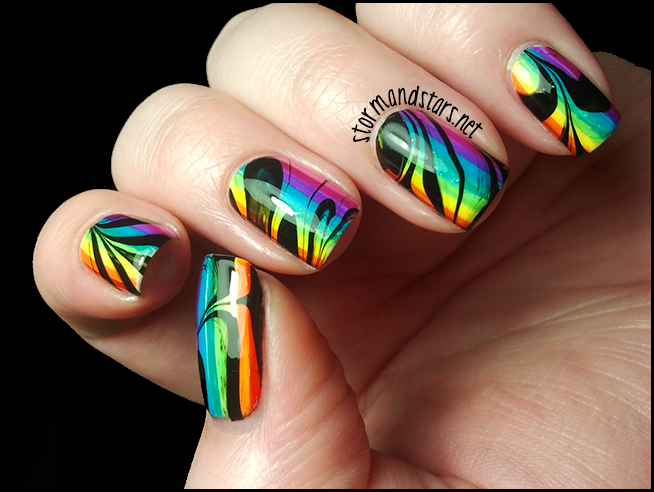 I definitely want to try this design again with different designs under the marble and different color combinations! The possibilities are endless!!
I hope you all enjoyed this design and I will be back soon with more. :)
Cult Nails polish retails for $12.00 a bottle and can be found at their
website
.
Sally Hansen can be found at most retailers including CVS, Walgreens and Rite Aid.
I found the striping polish at Dollar Tree for $1.00 a bottle.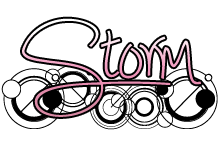 All products in this post were purchased by me with my own money.