Hi Storm Chasers!
I'm exhausted because I haven't been sleeping well, so I just have a quick swatch post of Wet N' Wild Megalast in Poison Ivy for you today. I picked this color up around Halloween because I really love the Megalast brushes (they're the super wide and flat ones) and the collection was all deep shimmery vampy colors, which were perfect for fall. I didn't have a blog back then, so you're getting the photos now!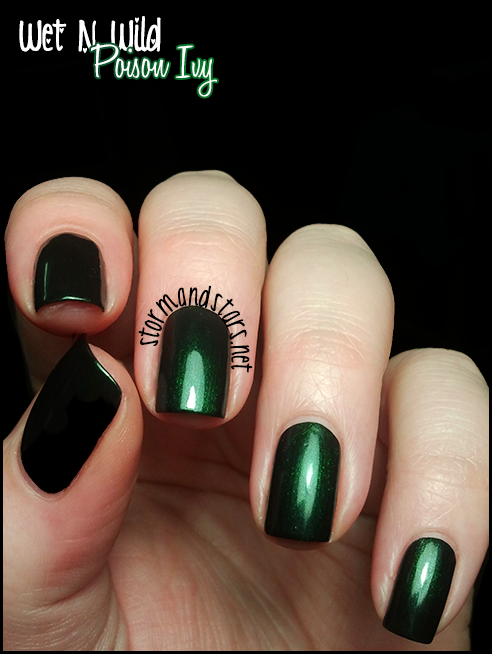 I love how the edges of my nails look blackened but you can still really see the green shimmer pop on the rest of the nail. I don't have anything else like this one in my collection. Want more photos? Click read more...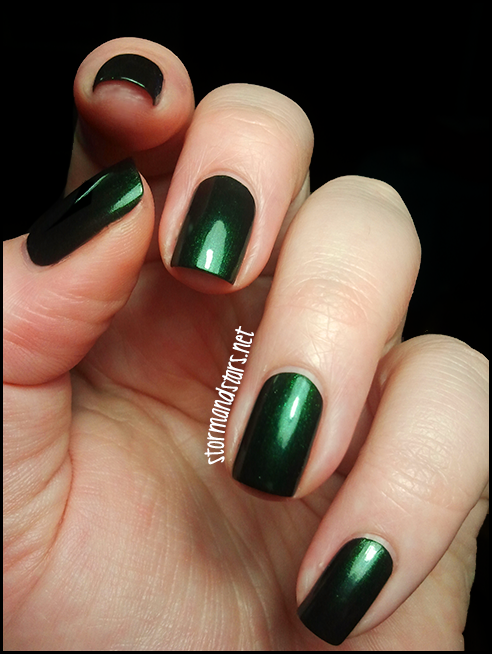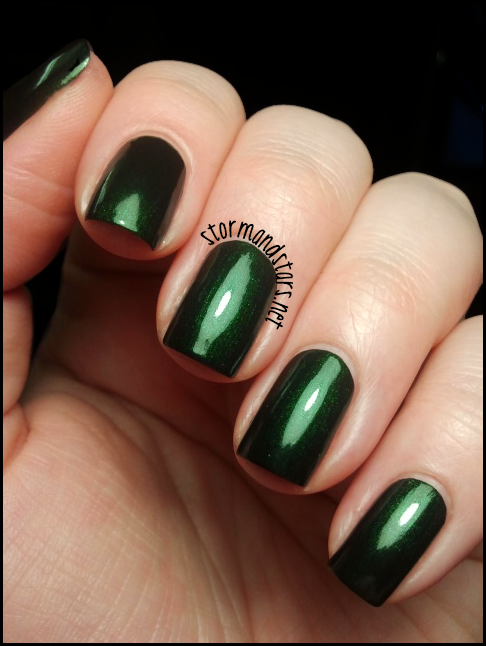 The formula on this is great, I used 2 coats for full opacity and then topcoat to make it super shiny. I really can't stress enough how much I love the super wide brushes on these, I can get my whole nail in one swipe.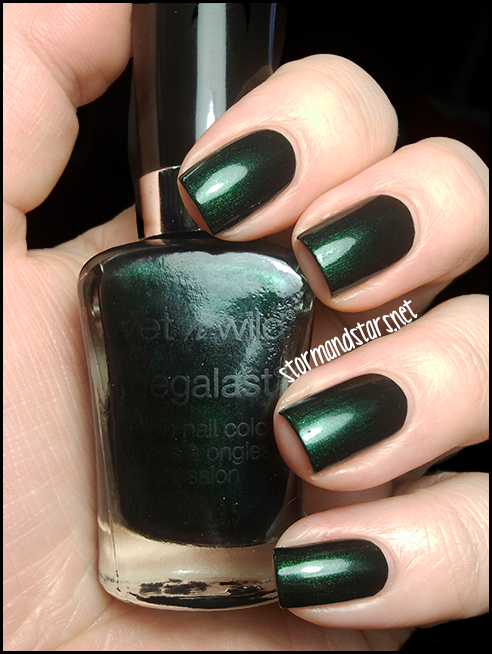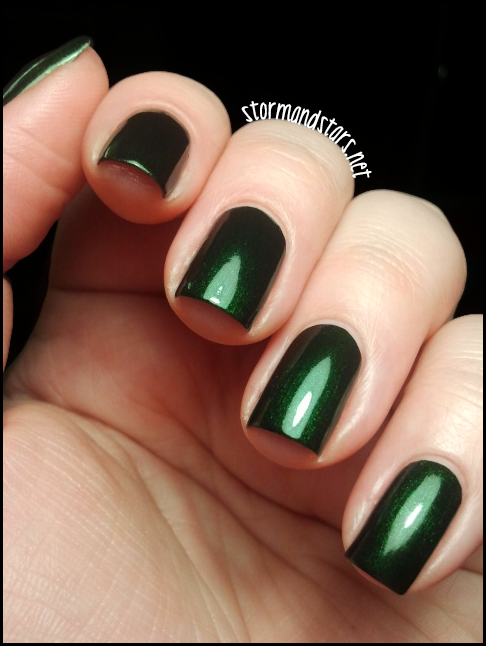 I'll definitely be keeping my eyes open for more shades from this collection.
Have a lovely day!