GO BRUINS!!
Hey there!
I told you I'd be back today. ;) I have a very special bit of nail art for you all today. I'll be the first to admit that sports are not usually my thing. However, the Boston Bruins are the exception to that rule. I loooooove hockey so much. I grew up with it. My Father coached, my brother played and my first job was at a skating rink. I follow the Bruins religiously and I try to watch every game.
The lockout sucked and I'm so glad to have my beloved hockey back!! I just had to do a special manicure for it, so here it is! I will warn you that this post is very photo heavy!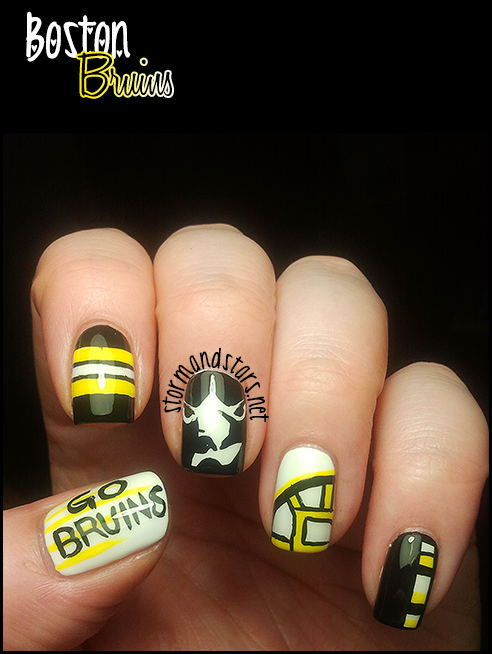 Wooo hoooo!! I took inspiration from all over the place. The thumb is pretty obvious, but I'll explain the rest as I go along...
My pointer finger is based off of the stripes on the players uniforms.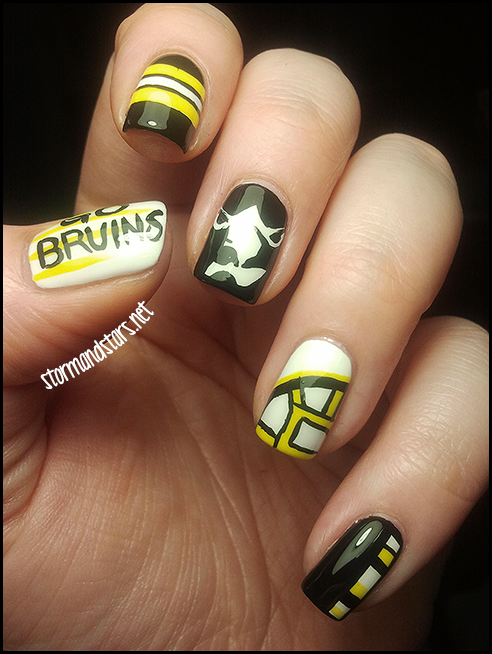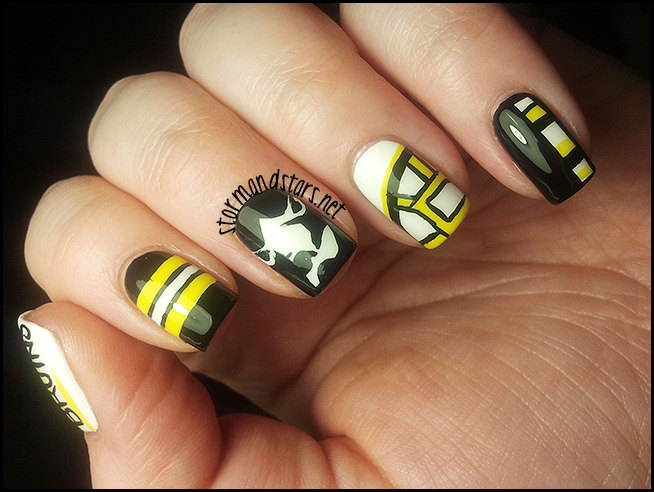 My middle finger is a zoom in on the face of the bear on the 3rd jerseys (which they are wearing in the game I'm watching right now).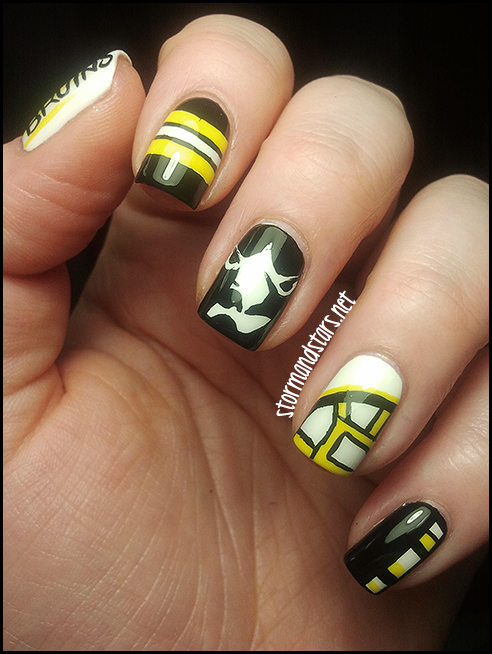 My ring finger is a zoom in on the current logo (though not exact, I couln't get everything in that tight space. )
And the pinky is just something I saw on a random Bruins hat that I thought would work well on my nail. :)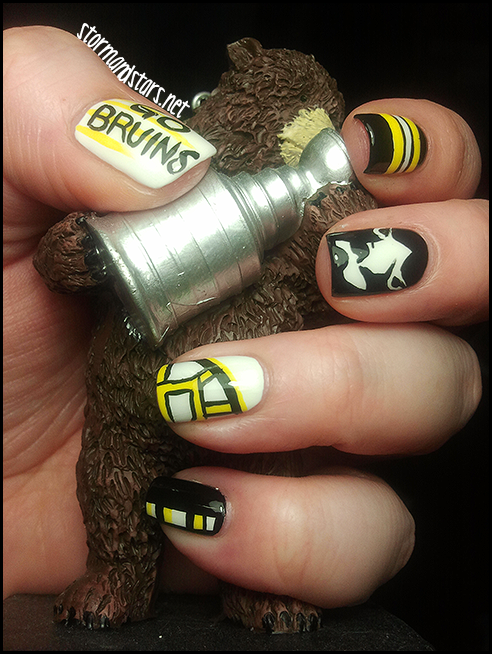 The bear I'm holding is a Christmas ornament that was made when the B's won the cup a couple years ago. My father managed to get his hand on some of them and I got it for Christmas last year. :)
He also managed to get me a signed puck!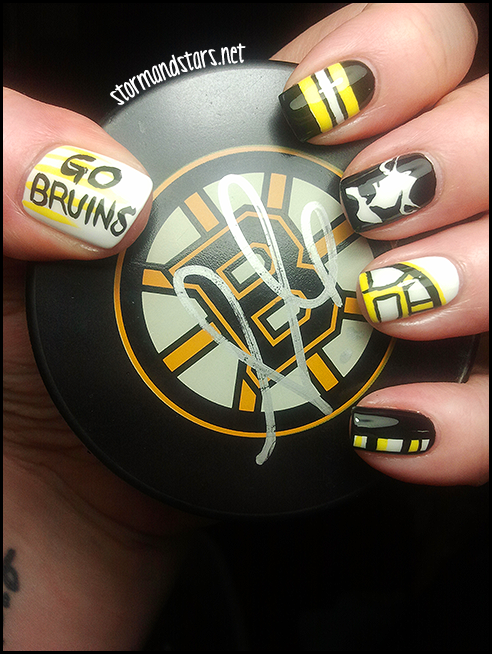 I think this is my favorite of the photos.
I also did some simple art on my right hand in the form of a gradient with some glitter. I'll share the gradient with you below!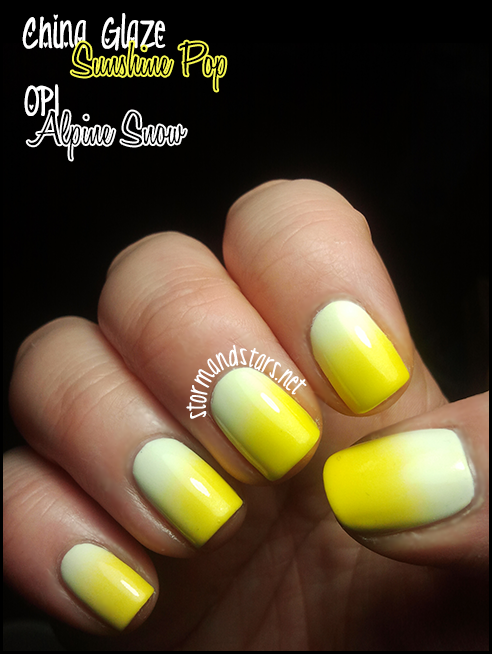 I used OPI Alpine Snow for the white and China Glaze Sunshine Pop for the yellow on this one.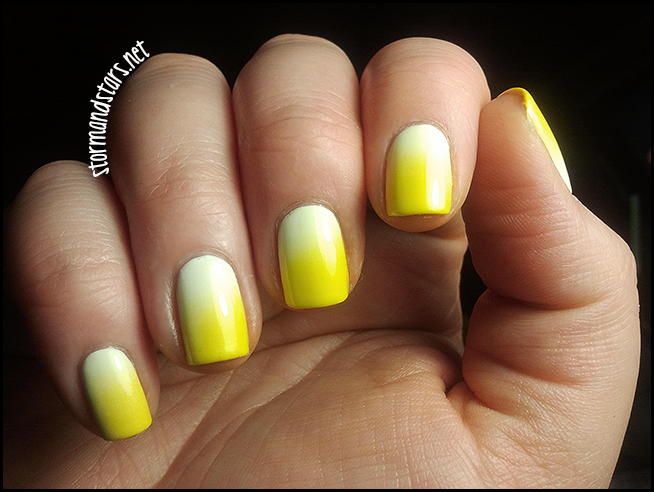 I actually really like how this came out on its own and might do it again for a full mani.
Finally, here is the full manicure finished!
This photo was a little hard to get so excuse the color difference. The black and white glitter on the gradient hand is Different Dimension Social Suicide. :)
I hope you enjoyed this mani even if you're not a sports fan! Now back to my Bruins game!!
xoxo
Storm
All products in this post were purchased by me with my own money.